Food Ingredients
The global market for specialty food ingredients is expected to grow at great pace on a backdrop of growing awareness among consumers about healthy food as well as the increasing use of natural products. The chief driver of the global market for specialty food ingredients is projected to be its capacity improve the quantity as well as the quality of a finished food product and in turn lead towards the production of an enhanced consumer product. In addition to this, growing populace of middle class and increasing demand for better quality of food products is also expected to drive the growth of the market in the coming years of the forecast period.
Our relationship with leading suppliers will allow us to offer an attractive portfolio of ingredients and innovative solutions for the food industry, including segments such as: bakery, confectionery, beverages, dairy and meat products.
What will you be able to find in our portfolio?
Antioxidants
Colors
Defoamers
Emulsifiers
Enzymes
Flavors
Vitamins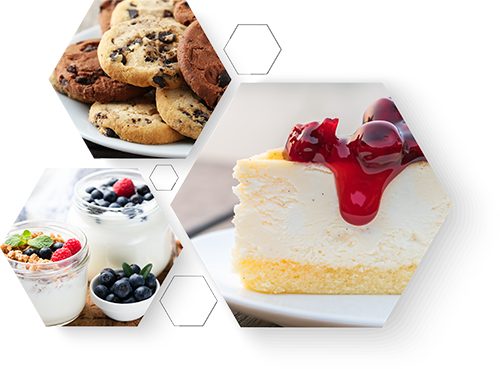 We're here for you
We want to help you, please feel free to tell us what you need