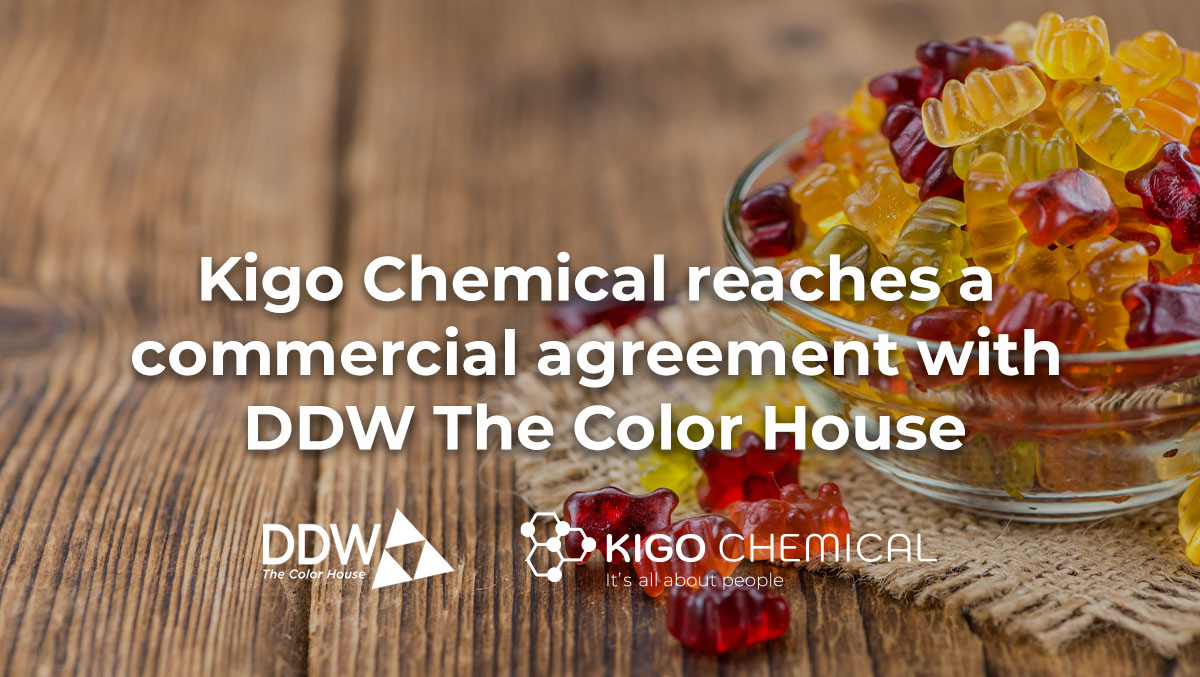 Now we have the line of natural colors from DDW The Color House
Effective immediately, Kigo Chemical has been authorized by DDW, The Color House to market its line of natural colors in Mexico. DDW is a company with more than 155 years of experience in colors. They offer a broad portfolio of natural colors from a diverse variety of natural sources.
Kigo Chemical will market its wide and versatile line of colors, including annattos, beta carotenes, chlorophyll, spirulina, turmeric, charcoal, anthocyanins, carmine, among many others. End-use applications include the confectionery, bakery, dairy, beverage, meat substitutes, pet food, snacks, condiments and seasonings markets.
Kigo Chemical is pleased to have the confidence of DDW to serve the Mexican market and to be able to supply these industry leading products to our customers.
About DDW: Mother Nature supplies the raw materials, DDW adds over 155 years of dye making experience. It is a brilliant partnership offering a full range of natural and caramel colors to food and beverage manufacturers around the world. That's why all of our products, people, and capabilities are solely focused on creating natural colorants.
More information: Colorantes Naturales Y Color Caramelo – Inicio – DDW (ddwcolor.com)
About Kigo Chemical: Kigo is a Mexican company dedicated to the distribution of specialty chemicals. It is made up of a team that has more than 15 years of experience, connecting opportunities and discovering success stories for our community and economy. Kigo Chemical understands that it is not only about providing the best product and service to its customers, but about understanding, listening to and growing with them.
Learn more at: www.kigochemical.com