Coatings
The increasing global population and the growing number of nuclear families escalate the demand for new houses every year, which in turn creates demand for paints and coatings. The increasing market for consumer goods and automobiles is also propelling the growth of the paints and
coatings market.
Industrial paints and coatings are used by several industries, including machinery manufacturing, automotive, and consumer goods. Based on their formulation, industrial paints and coatings can be segmented into four categories: water based, solvent based, powder and UV- based. Kigo Chemical will offer an extensive range of resins, pigments, hardeners, additives, specialty solvents, and rheology modifiers to cover all needs from industrial coatings to decorative paints.
What will you be able to find in our portfolio?
Additives
Adhesion Promoters
Anhydrides
Hardeners, diluents and accelerators
Isocyanates
Monomers and photo initiators for UV
Pigments
Pine Derivatives
Polyols
Resins
Titanium Dioxide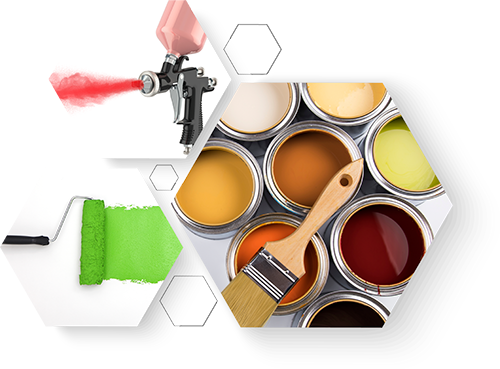 We're here for you
We want to help you, please feel free to tell us what you need