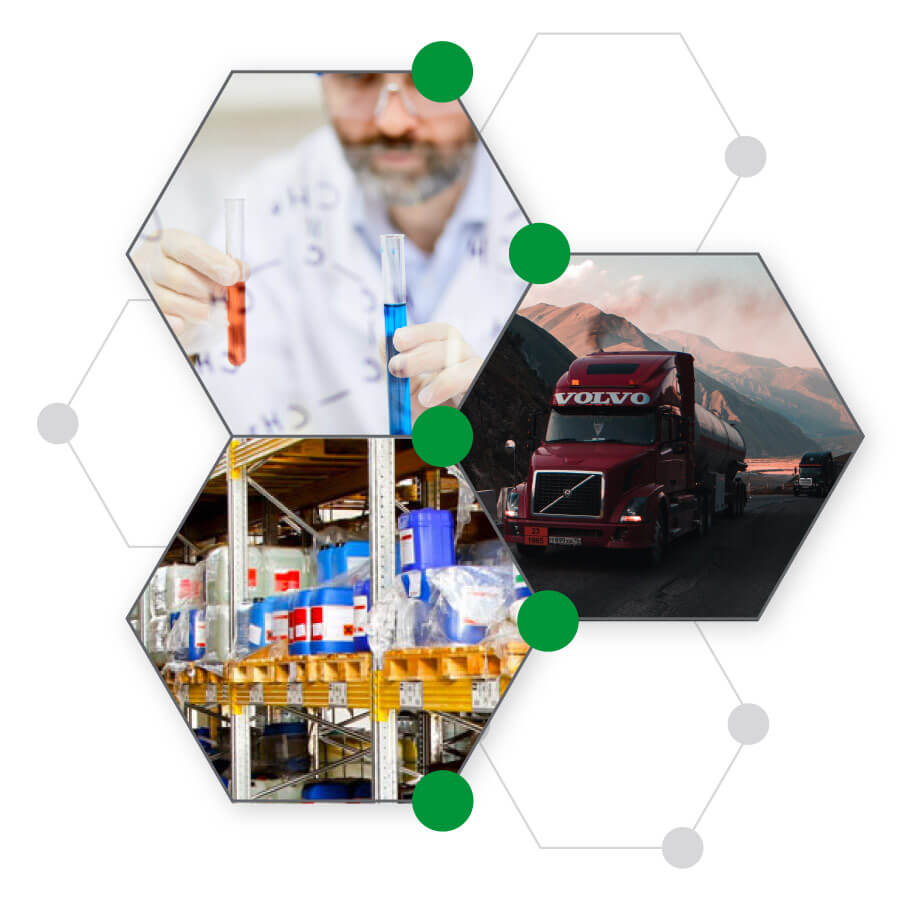 Kigo is a proudly Mexican company dedicated to the distribution of specialty chemicals. Connecting opportunities and generating success stories for our community and economy. Kigo Chemical understands that it is not only about providing the best product and service to its customers, but also about understanding them, listening to them and growing with them.
Our mission. We work to provide solutions that positively impact our environment; exceeding our objectives in a simple, efficient, agile and integral way.
Our vision. To be your first choice.
Passion is the soul of our organization
We are honest, open, ethical and fair
We can achieve more by doing less, better and faster
People are the most important thing
Our value proposition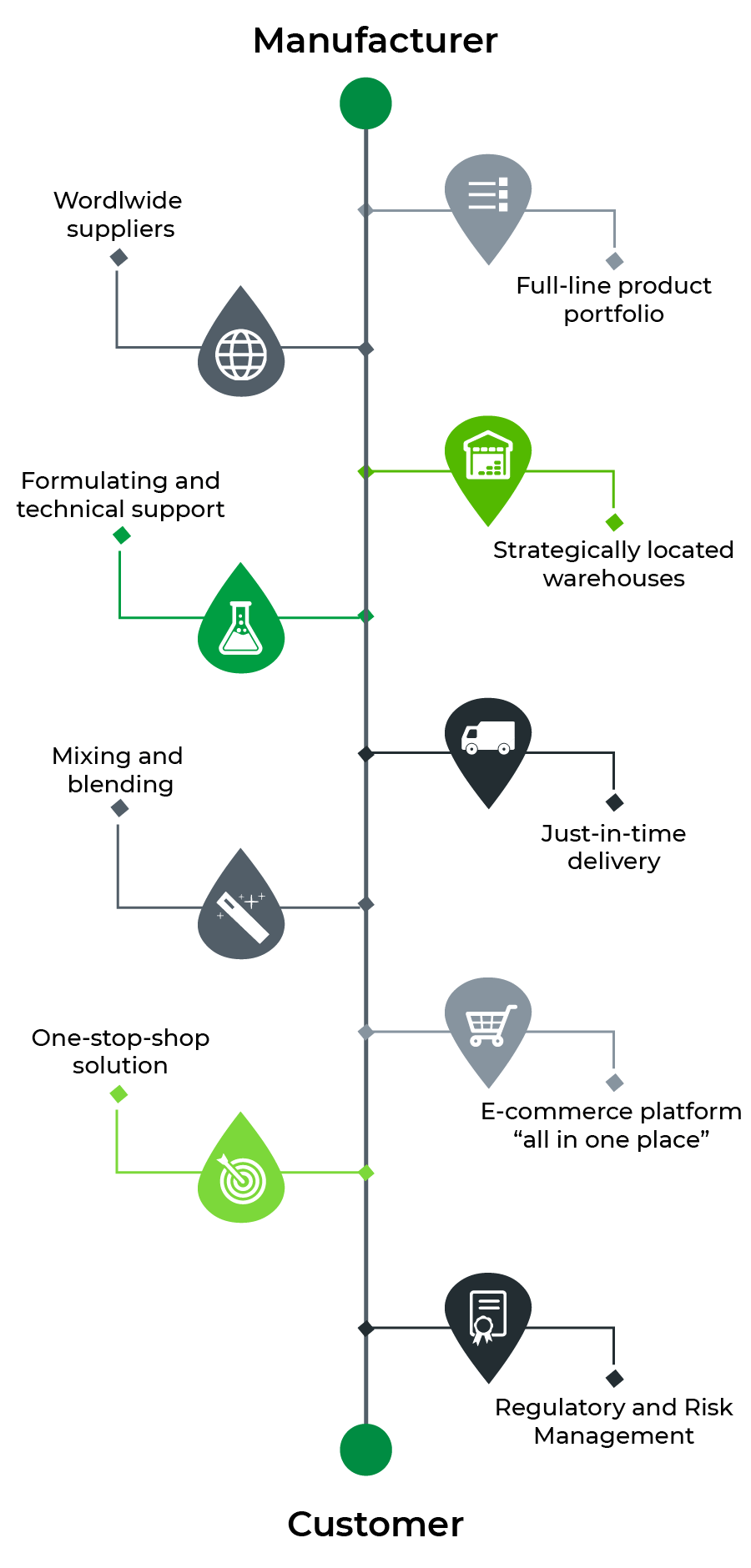 Kigo works under a single centralized digital platform that allows agility and efficiency in each operation we carry out, thus focusing on the most important thing, providing a quality service for each of our customers.
Distribution Center
Ciprés, Mexico City
Tultitlán, Estado de México
Ciprés I
Production Site
(Food Colors)
Laboratory Food Applications
Ciprés II
Production Site
(Mixing & blending of silicone based products)
Laboratory for Industrial & Personal Care